Farmhouse Il Sentiero delle Fate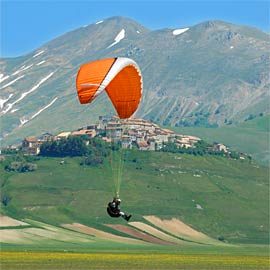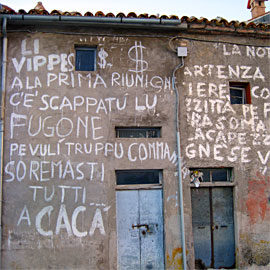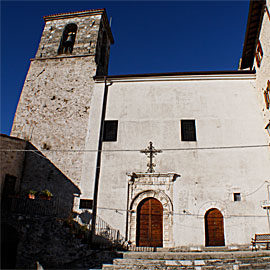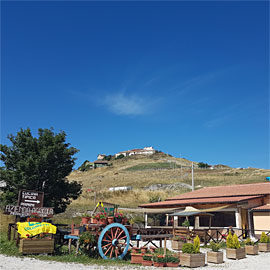 The Farm in the center of Castelluccio
The farm holidays in the town.
Since the summer of 2010, the farm offers hospitality in "Il sentiero delle fate" (The Path of Fairies). The name is inspired by the myth of Sybil and her maidens do. The fairies, beautiful and voluptuous girls with gloven feet, according to legend they loved to attend dances of the village of Castelluccio; but a supernatural destiny forced upon them to appear only at night and so, at dawn, were forced to return to their cavern.
By repeating this sad and fleeting trip, the fairies, would track the groove along the Vettore Mount. Actually today it is known as The Path of fairies.
The farm holidays was born after the restoration of a building in the center of the village of Castelluccio, it consists of 5 comfortable apartments, all overlooking the "Pian Perduto" and "High and low hills" which surrounding it.
The accommodation available for our guests, in the form of bedsitting room and three rooms, renovated with care and respect of the local style, enjoy quality furnishings, they are equipped with every comfort and they can accommodate people with disabilities. All accommodations feature a spacious bathroom with shower, double bed, kitchen fully equipped with local stone and sitting area.
Visit the apartments of the farm
Ask for availability on Farm
We also use our own and third-party cookies, this to provide you with a proper functioning of the site and to improve your browsing experience. To learn more, we invite you to read our Privacy policy.

Anche noi utilizziamo cookie propri e di terzi parti, questo per fornirti un corretto funzionamento del sito e per migliorare la tua esperienza di navigazione. Per saperne di più ti invitiamo a leggere la nostra Privacy Policy & Cookie
Questo sito utilizza i cookie per fornire la migliore esperienza di navigazione possibile. Continuando a utilizzare questo sito senza modificare le impostazioni dei cookie o cliccando su "Accetta" permetti il loro utilizzo.